Christchurch shooting: Guns used in attack were modified, says PM
The massacre during Friday prayers prompted a heartfelt response from Prime Minister Jacinda Ardern, who pronounced it "one of New Zealand's darkest days" and said the shooter, an Australian native, had chosen to strike in New Zealand "because we represent diversity, kindness, compassion".
The attack sent shockwaves through New Zealand, prompting Prime Minister Jacinda Ardern to promise to change gun laws.
She said Tarrant, who has been arrested and charged with murder and committing a terrorist act, had allegedly used five firearms, including two semi-automatic weapons, two shotguns and a lever-action firearm.
The first victim identified was Daoud Nabi, a 71-year-old grandfather who died trying to save someone else from a bullet, according to his son.
New Zealand Police Commissioner Mike Bush said additional charges are forthcoming.
The prime minister recalled that there were attempts to change the gun laws in New Zealand back in 2005, 2012 and in 2017.
Two other people were in custody and police said they were working to understand their involvement.
The shooter live-streamed the assault on Facebook.
Authorities in both Australia and New Zealand have been asked to review why the suspect was not listed on any counter-terrorism watchlist, despite reportedly planning the attack for several years.
Brenton Harrison Tarrant, 28, has been charged with murder in relation to the massacre on Friday, in which 49 people were killed and 42 injured.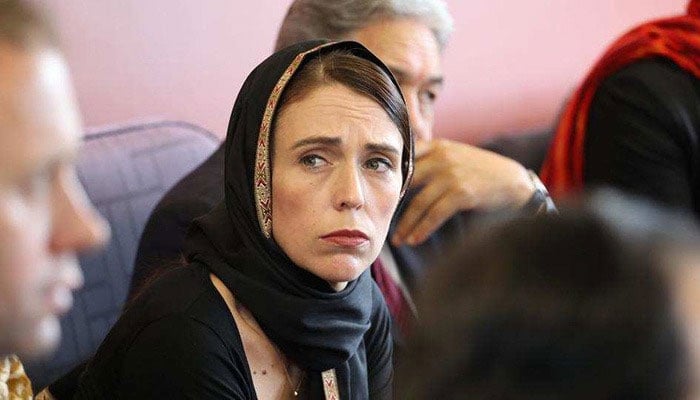 She also announced compensation would be provided for families of the victims.
A teary-eyed Ardern said she brought messages of love, support and grief on behalf of all New Zealanders to the crowd gathered at Canterbury Refugee Resettlement and Resources Centre.
Police also arrested a couple at a roadblock. Flanked by two police officers, he smirked when media persons photographed him during the hearing and was seen making the white power gesture.
Tarrant appeared in a Christchurch District Court on Saturday and was remanded without a plea until his next scheduled appearance in the South Island city's High Court on April 5.
"They may take our innocence but we will show the world the meaning of love and compassion", said one note taped to flowers left on a road divider. "Now is the time for change", she said.
"Regardless of how that result went, that wouldn't have been the most important part of my day".
The KKW Beauty mogul, who has advocated for prison reform in the U.S.in the past, took to Twitter Saturday morning to compliment New Zealand officials after news broke the country will ban semi-automatic weapons after the deadly attack.
Mr Graystone said he chose to stand outside the Medina Mosque on Friday because he "wanted to make sure that people know we can respond with friendship". He had no criminal history in New Zealand or Australia and had not drawn the attention of the intelligence community for extremist views.
"I hate to think about it, but really when we were getting away I was fearing for the worst, I mean anything could have happened to us".