Iranian Human Rights Lawyer Sentenced to '38 Years in Prison, 148 Lashes'
The Working Group found that her detention on that occasion was due to the exercise of the rights to freedom of thought, opinion and expression, peaceful assembly and association, and her work as a human rights defender.
Sotoudeh, an internationally acclaimed lawyer, has represented activists who were prosecuted for their protest against mandatory scarf.
It is unclear, human rights NGO Amnesty International said, if the judge was referring to a separate case.
Iran has faced worldwide condemnation after one of the country's most prominent human rights lawyers, detained for eight months, said she had been sentenced to a total of 38 years in prison and 148 lashes, according to her husband.
There's been mixed signals over the actual length of Sotoudeh's sentence, reports newspaper Aftenposten, with one judge saying she was "only" sentenced to two years in prison for offending Iran's Ayatollah Ali Khamenei and five years for "meetings and conspiracy against the state".
She was also reportedly denied the right to a lawyer of her own choosing for her most recent trial.
The Iranian authorities subsequently laid seven further charges against her, including allegations related to national security, public order and appearing before the judiciary without a hijab.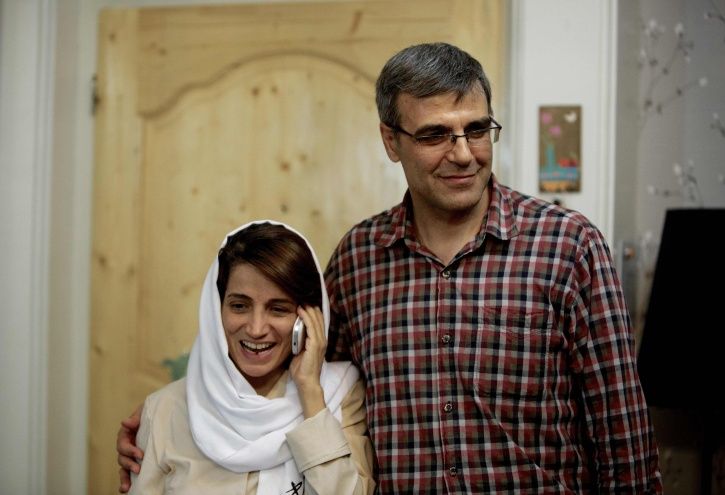 Antonio Tajani, president of the European Parliament, called the sentence "utterly outrageous" on Tuesday, and said on Twitter that the European Parliament stood with Sotoudeh. My wife has been sentenced to 33 years in a court in absentia. "Eight months earlier she had been told that the five-year prison sentence issued earlier would be enforced", Khandan said, according to DW.
"Only the longest sentence will be served", the lawyer's husband told AFP.
The continued human rights work of Nasrin Sotoudeh shows that concerns for human rights are still prominent in Iran.
The worldwide human right NGO said that this is the harshest sentence it has documented against a human rights defender in Iran in recent years. "Nasrin Sotoudeh must be released immediately and unconditionally and this obscene sentence quashed without delay", said Philip Luther, who is the research and advocacy director for the Middle East and North Africa at Amnesty International.
"This sentence is unjust, illogical and unusual".
On 11 March 2019, human rights defender Reza Khandan posted on his Facebook page that, "Nasrin's sentence in relation to her last cases has been informed to her in prison. We urge the Iranian authorities to release all lawyers arbitrarily detained for their work defending the legal and human rights of Iranians, and to allow lawyers to undertake their work free from fear of arrest or intimidation by the state", the experts said.