How Xbox 360 games will run on the Xbox Series X
by Nick Cohen
in Industry
— May 31, 2020
Microsoft said the same team which brought support for Xbox 360 games to the Xbox One is working on backwards compatibility for the upcoming Xbox Series X console.
Not only will we be able to enjoy thousands of backwards-compatible games on the Xbox Series X from launch, but these games will apparently play better than ever before. The $250 All-Digital Xbox One S is sold out at the moment, but we'd still opt for this deal instead as you have the option of playing physical games (many are so much cheaper than their digital counterparts nowadays) and this version of the Xbox One S has a 4K Blu-ray player built-in.
More than 100,000 hours of playtesting have already been completed, with thousands of games already being playable on the Xbox Series X.
All these games will reportedly run better than ever, thanks to the Xbox Series X's custom processor, powerful GPU, and custom Solid State Drive.
For Xbox Series X, the Xbox Advanced Technology Group can go a step further, with a HDR reconstruction technique to feed HDR support into games with no penalty to performance.
"This means that all titles run at the peak performance that they were originally designed for, many times even higher performance than the games saw on their original launch platform, resulting in higher and more steady frame rates and rendering at their maximum resolution and visual quality", Ronald said.
Since this is all handled in the console itself, Ronald says developers don't have to do anything extra for their games to take advantage of these features.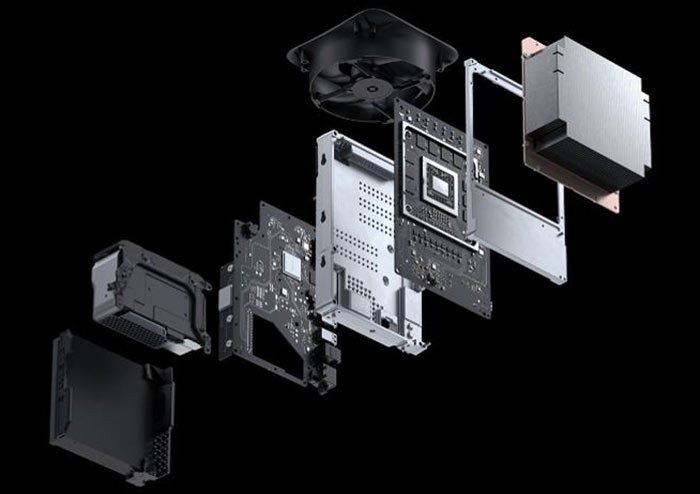 Older game will also support Xbox Series X's new quick resume feature that lets players swap between up to "at least" three games at a time.
Games will see "significant reductions in in-game load times".
It does now look like the Xbox Series X could be the most compatible next-gen console. Ronald says, "The compatibility team has invented brand new techniques that enable even more titles to run at higher resolutions and image quality". $299 at Microsoft A great couple of games to choose from with these Xbox One bundle deals at Microsoft for racing or shooter fans.
There's also news of a Quick Resume feature that works with both new and backward compatible games alike.
All of these advances happen at the platform level and require no additional work from title developers.
However, they will be having to be selective about the Series X's other trick, to double the frame rate of games from 30fps to 60fps or from 60fps to 120fps - for this you will need a monitor or TV that supports 120Hz playback. It's possible that the Series X is able to analyse what the game is doing and adjust the colour balance on the fly.
"We are also creating whole new classes of innovations including the ability to double the frame rate of a select set of titles from 30 fps to 60 fps or 60 fps to 120 fps", Ronald adds.