Jenrick says vaccine deliveries slower than hoped, will pick up in May
It has been confirmed that there has been delays of 5m doses of the Oxford/AstraZeneca vaccine from India which is in part why there will be fewer doses over the coming weeks.
NHS England stated there would be "significant reduction" in the weekly supply next month, adding no further appointments should be booked for April.
Britain is using vaccines made by Pfizer and AstraZeneca, with 10 million doses of the 100 million ordered from AstraZeneca coming from the Serum Institute.
"It is exclusively dependent on India and it has nothing to do with the SII".
Serum and the Indian government didn't immediately respond to requests for comment. But the Serum Institute said Thursday that there were no "stipulated timelines" for delivery of the vaccine.
In the Commons, Mr Hancock said that a batch of 1.7 million doses of vaccine had been delayed in the last week due to the need to retest its stability.
"Events like this are to be expected in a manufacturing endeavour of this complexity", Hancock said.
More than 25 million people in the United Kingdom have received their first dose, but the National Health Service (NHS) has warned of a month-long "significant reduction" in weekly supply of the jabs.
An estimated 21.8% people aged 16 to 54 in England are likely to have had their first dose of Covid-19 vaccine, the figures show. He also said no vaccination appointments would be canceled and everyone who has had a first shot will get their second shot on schedule.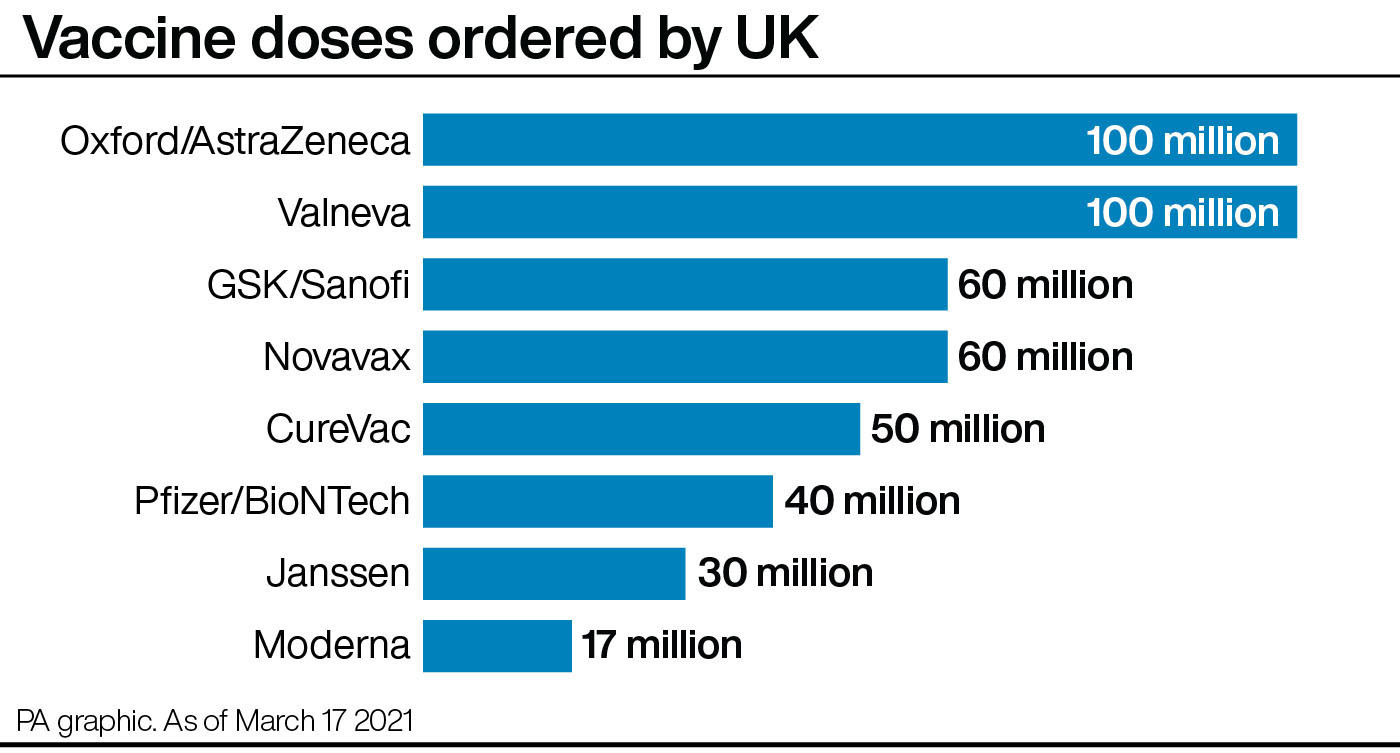 "We have learned from some of our manufacturers that there are going to be some supply issues in the last few days", he told BBC Radio 4's Today programme.
Prof Finn, from the University of Bristol and a member of the JCVI, told Today that "vaccines are definitely tricky when it comes to supply".
However, Northern Ireland has suggested it may still be able to start vaccinating people in their 40s from mid-April.
While Britain tries to secure more vaccines, it is also facing growing anger from the European Union, which on Wednesday threatened to slap a ban on vaccine exports to Britain.
But he added: "We're sourcing vaccines from many countries all over the world, it's a very complex global supply chain".
Hancock said that European Commission head Ursula von der Leyen should respect contract law and that Britain expected to get the deliveries it had ordered.
"We fully expect those contracts to be delivered on, because there are very significant consequences to breaking contract law".
He said the 12 weeks between first and second doses must "not be allowed to slip significantly and I think it may mean that the next phase, phase two (under-50s), may kick off slightly later than we'd optimistically hoped".
Pressed on whether the Indian government had stopped exports of vaccine to Britain, Johnson said: "No, no, there is a delay as there often is, caused for various technical reasons, but we hope to continue to work very closely with the Serum Institute, and indeed with partners around the world including on the European continent".