Lockdown changes: What you can and can't do in England from today
It's being dubbed Happy Monday.
After schools reopened on March 8, England's stay-at-home order will be relaxed to enable outdoor gatherings of up to six people, or two households, in what newspapers are dubbing "Happy Monday".
And, as if right on cue, the weather is turning, with temperatures rising to levels more akin to southern Spain at this time of year.
"I know how much people have missed the camaraderie and competition of organised sport, and how hard it has been to restrict physical activities - especially for children", the prime minister was quoted as saying by Sky News.
The rule of six does include children and people in bubbles with another household. In Wales, thousands of people poured onto beaches and mountain spots on Saturday, after the authorities lifted travel restrictions that have been in place since December.
United Kingdom prime minister Boris Johnson stressed that people "must remain cautious", with cases rising across Europe and new variants threatening our vaccine rollout, while warm weather was excepted to accompany the relaxation.
Most nonessential businesses remain closed, along with pubs, restaurants, gyms, cinemas, theaters, museums and sports stadiums.
It is now illegal to leave the United Kingdom without a "reasonable excuse" and anyone who travels to a port or airport with the aim of travelling overseas could face fines of up to £5,000.
Red list countries would remain under the proposed system and ministers are set to discuss if more countries should be added after Oliver Dowden hinted that the "very worrying" third Covid wave in Europe could prevent holidays overseas this summer. Deaths have decreased sharply over the past few weeks as the number of people contracting the virus has fallen dramatically during the lockdown and the rapid rollout of coronavirus vaccines.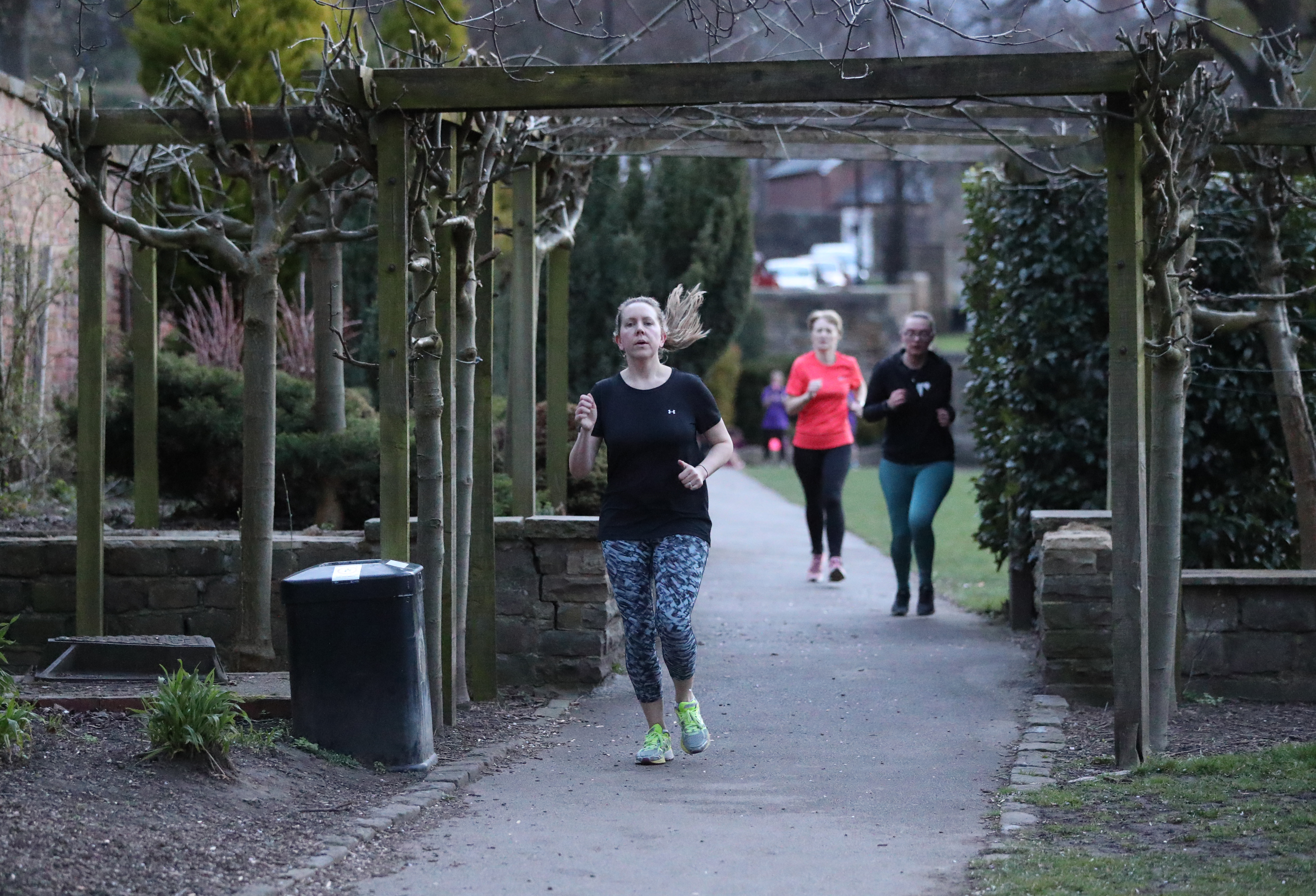 People taking part in a Boot Camp exercise class in Springhead Park Rothwell Leeds
The UK reported more than 3,800 new infections in 24 hours on Sunday.
Prime Minister Boris Johnson told senior MPs last week that France may be placed on the list "very soon". A "fresh air" public information campaign is launching warning against the dangers of gathering indoors.
"Despite today's easements, everyone must continue to stick to the rules, remember hands, face, space, and come forward for a vaccine when called", the Prime Minister added.
Johnson said he hopes the easing will "kick-start a Great British summer of sport" as sports stars teamed up with the government to encourage a return to physical activity.
In line with the government's vaccination drive, 423,852 United Kingdom adults received a first dose of the jab on 27 March, taking the overall number to 30,151,287 - with 233,964 having their second dose, bringing that total to 3,527,481.
That would alleviate concerns about supplies from a major vaccine manufacturer in India, and an ongoing row with the European Union over AstraZeneca exports.
When will more restrictions be eased?
England enters the second phase of its lockdown easing on Monday thanks to a successful vaccination drive, but the government is urging vigilance as another wave of coronavirus sweeps Europe.